Here are National Laboratory Sales you'll find an extraordinary selection of used laboratory furniture for sale in our 155,000 sq ft warehouse west of Chicago. We understand that not lab equipment is made the same, which is why our team of experts handpick each of the used laboratory cabinets and fume hoods here at National Laboratory Sales. Carrying laboratory furniture that has been designed to last through the typical demanding conditions that they're put through is part of what makes National Laboratory Sales one of the top retailers of used lab equipment.
Don't let the thought of purchasing laboratory equipment stop you from starting the process when you're in need of used laboratory furniture. You'll find every shape and size of used laboratory cabinets and fume hoods here at National Laboratory and made by some of the top manufacturers like Bedcolab, Fisher Hamilton, Hamilton Scientific, Kewaunee, Mott, St. Charles, and more. Buying lab furniture shouldn't be a daunting process, our team of experts can help you every step of the way and find the perfect used laboratory furniture.
National Laboratory Sales specializes in carrying top of the line used laboratory furniture for educational use, research labs, health care use, government labs, and more! If you're looking to buy any of our used laboratory cabinets or fume hoods, let us be your people. At National Laboratory Sales, we have our specialists on hand to help you decide which brand and manufacturer is right for you. Give our experts a call today and let us help you find exactly what you need!
Featured Fume Hoods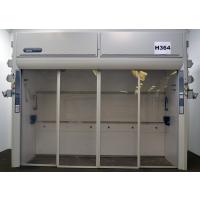 More Information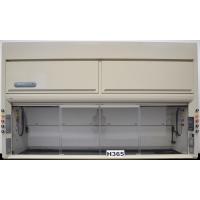 More Information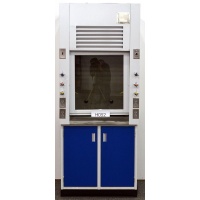 More Information
More Laboratory Fume hoods